Introducing the first and only 5-minute molecular POC testing solution.
Prominex's molecular lateral flow assay is a test without compromise, combining the best of molecular testing and rapid antigen in one.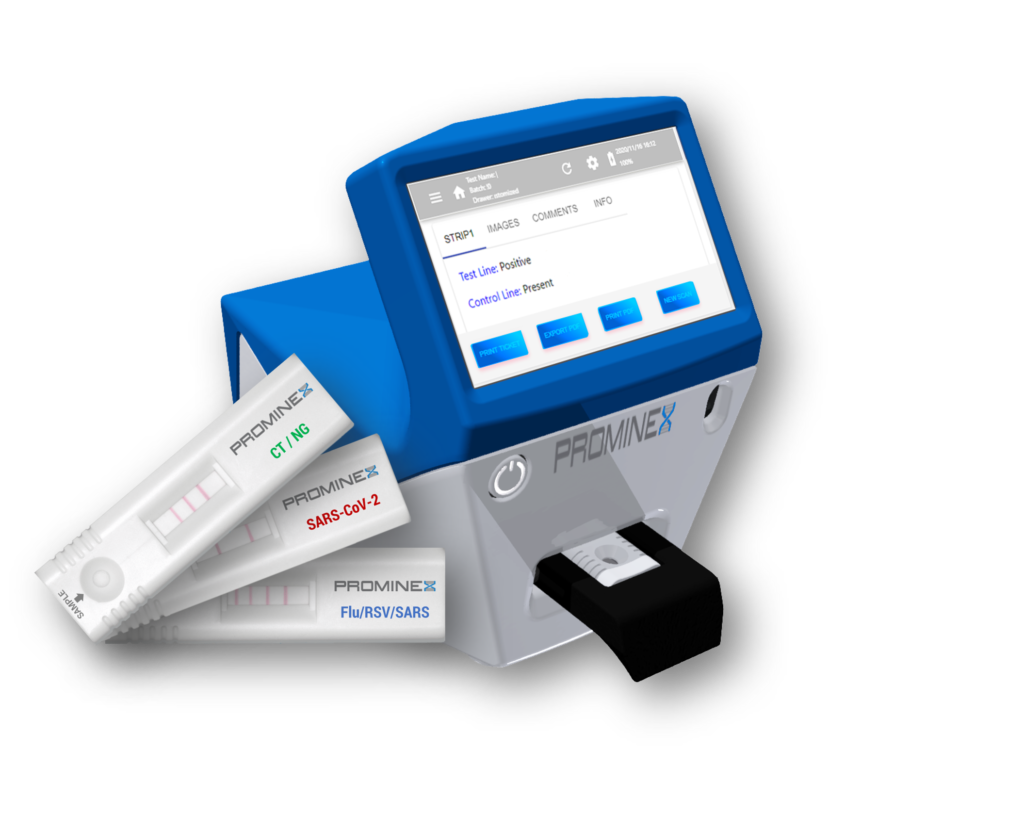 Rapid – Sample-to-result in 5 minutes

Accurate – Central lab performance at POC

Easy-to-use – Simple workflow, no extraction step

Affordable – Low-cost assay and portable reader

Multiplex – Capable of detecting 3-5 targets

Accessible – Ideal for non-medical and LMIC settings
Simplicity in Design and Use
The Prominex POC System will enable a broad spectrum of molecular diagnostic testing from simple screening assays to more complex multiplex testing.  The user workflow was purposely designed with simplicity in mind, minimal hands-on time and steps.  Within seconds, users can initiate a test on the Prominex System in point-of-care settings and in minutes results are sent to hospital or laboratory information systems.

Assay Pipeline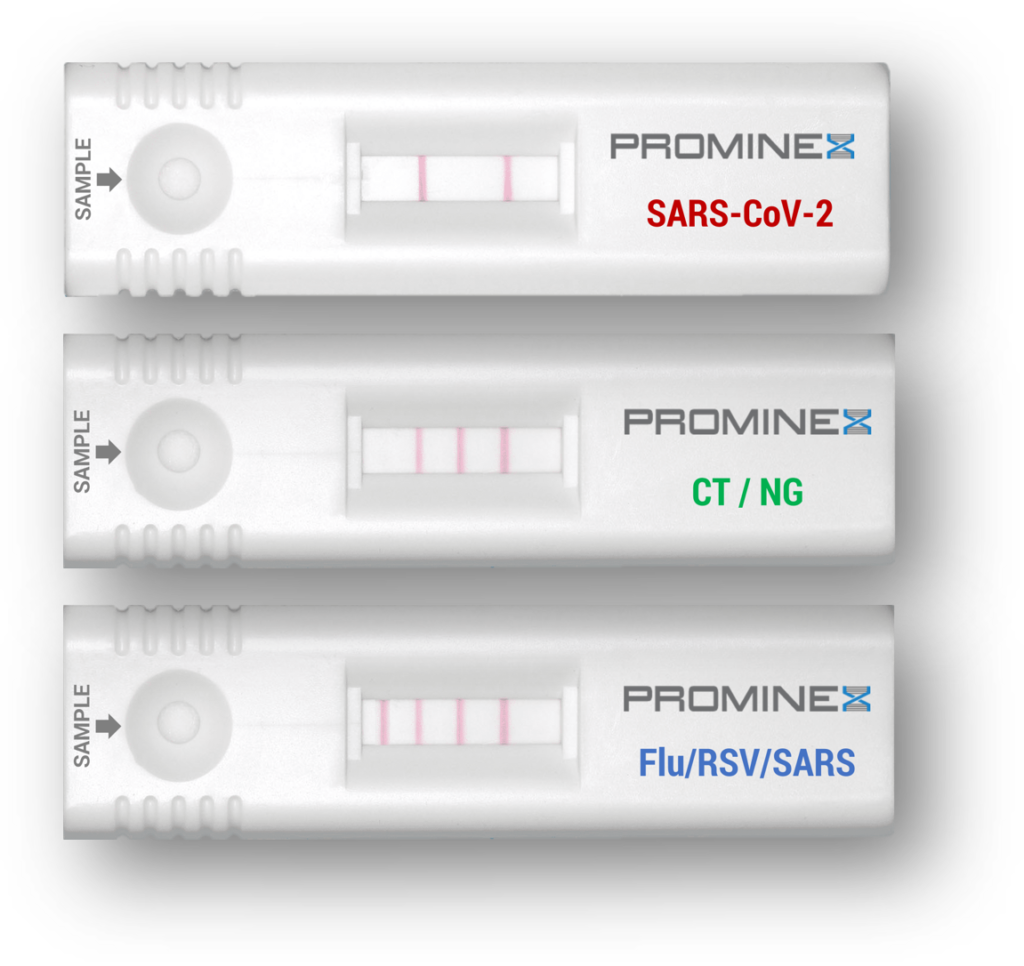 Near Term
SARS-CoV-2*
CT / NG*
Flu / RSV / SARS-CoV-2*
Longer Term
GAS*
C.diff*
TB*
CT / NG / Trich*
*In Development. Not available for sale.