Introducing the first 5-minute, inexpensive molecular diagnostic on a handheld OTC digital reader.
Molecular diagnostics reinvented
Prominex's innovative dCliP molecular chemistry enables the first ever rapid and affordable infectious disease diagnostics for STIs and Respiratory pathogen testing in near patient settings.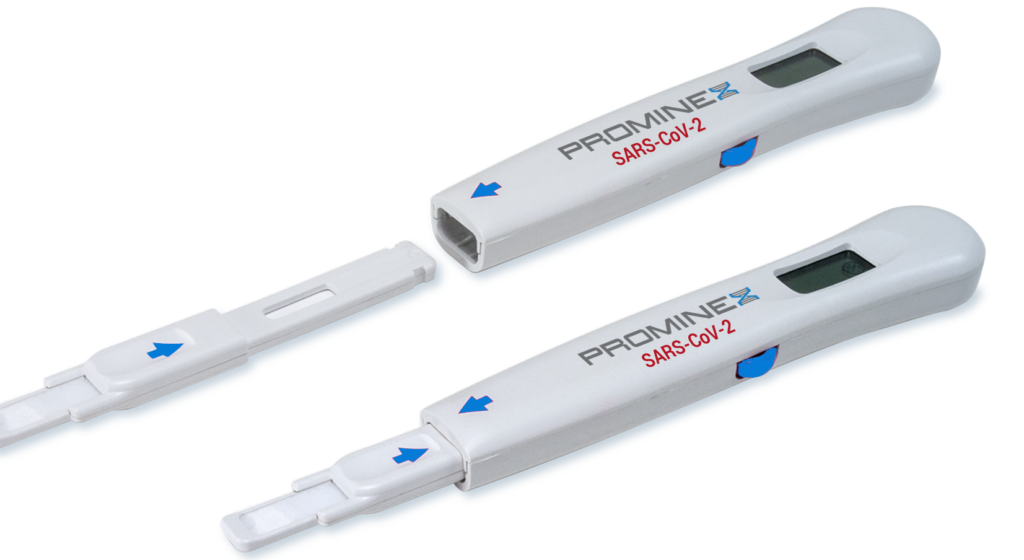 Rapid – Sample-to-result in 5 minutes

Accurate – Central lab performance at home

Easy-to-use – Simple workflow with digital results readout

Affordable – Low-cost test with reusable handheld battery reader

Multiplex– Capable of detecting 3 targets

Accessible – Ideal for non-medical, Test to Treat and OTC settings
Assay Pipeline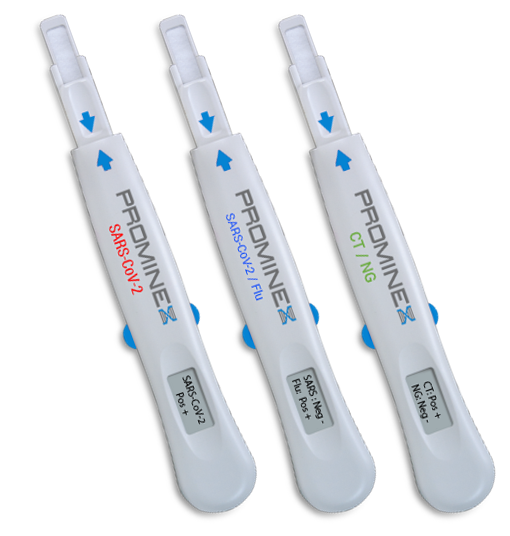 • SARS-CoV-2*
• SARS-CoV-2 / Flu*
• CT / NG*
*In Development. Not available for sale.