Introducing the first 5-minute, affordable molecular diagnostic on a handheld OTC digital device.
Molecular diagnostics reinvented
Prominex's innovative dCliP molecular chemistry enables the first ever rapid and affordable infectious disease diagnostics for STIs and Respiratory pathogen testing in near patient settings.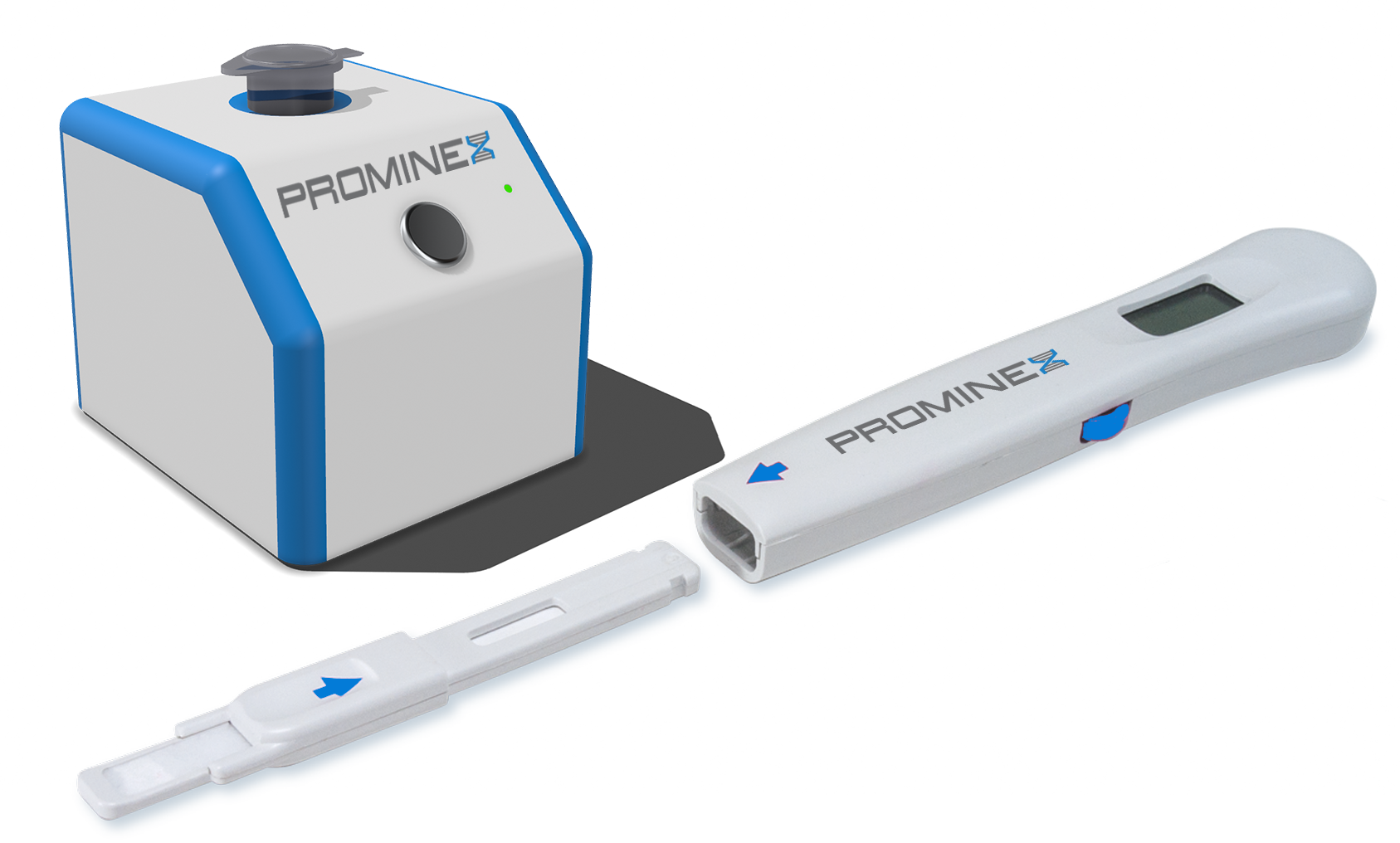 Rapid – Sample-to-result in 5 minutes

6x faster than other molecular OTC tests

Accurate – Comparable to other EUA OTC molecular tests

100-1000x more sensitive than antigen tests

Easy-to-use – Simple workflow, dipstick design, hand-held device

Reusable– Device can be reused hundreds of times

Affordable – Low-cost test with reusable digital device

Multiplex– Capable of detecting 2+ targets

Accessible – Ideal for OTC, POC & LMIC settings

Scalable – Universal design format for high-volume manufacturing
"One of the main goals for POC devices is the development of a molecular amplification-based test that can provide results in 5 min at the cost of an antigen test.  Such a test would replace antigen tests while offering high sensitivity."
Valera E, Jankelow A, Lim J, et al. COVID-19 Point-of-Care Diagnostics: Present and Future. ACS Nano. 2021;15(5):7899-7906. doi:10.1021/acsnano.lc02981
Our OTC solution was designed without compromise to meet all of the World Health Organization's ideal test characteristics for use in LMIC settings.
Ease of Specimen Collection 

Delivered to those who need it 
Assay Pipeline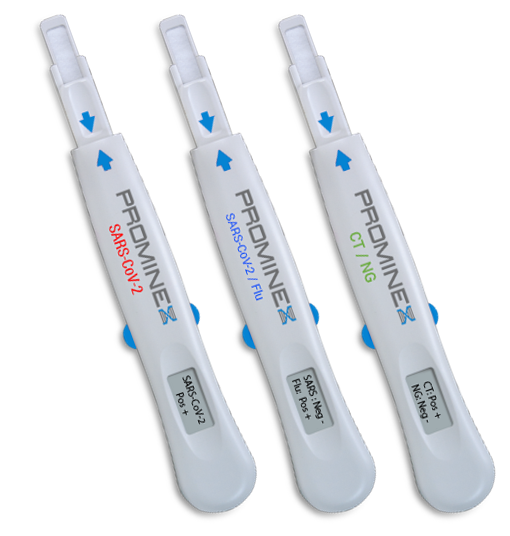 • SARS-CoV-2*
• SARS-CoV-2 / Flu*
• CT / NG*
*In Development. Not available for sale.